*When you buy through links on our site, we may earn an affiliate commission at no additional cost to you.
The overall look of your workspace an important role. Not only it reflects your business but here you are the boss. It should exuberate your style, fashion sense, and personality, especially if you have a home office.
It becomes an overall part of your home decor as well. It should be more inviting and reflect your aesthetic sense.
Whether you are a woman or not, adding a rose gold touch to your interior adds a feminine and regal appearance to your décor.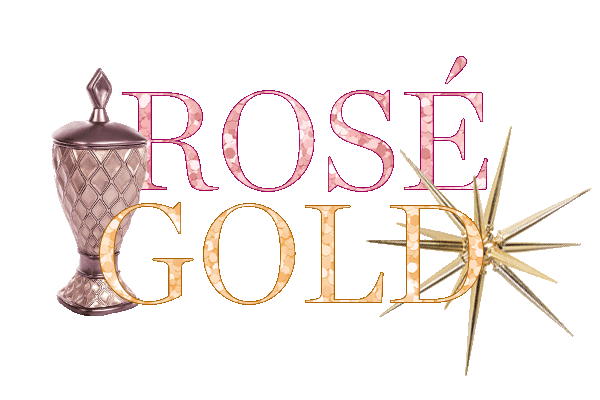 Rose gold office supplies combined with any color in your office not only enhance its beauty but give it a fashionable look. The best part of having a rose gold touch to your office is that it looks regal. The color adds warmth, glamour, and shine to your space.
Rose gold can add life to your workspace. You can combine and contrast it with any other color, and it makes it stand out. Especially with white, it looks very beautiful and stylish.
You can add the desk supplies of rose gold against a black or white color scheme. It gives an organized look but has functional and decorative use as well. Not only do they add to the beauty of your workplace, but help you keep your desk organized and clutter-free.
Rose Gold Office Supplies
Here we have selected some of the rose gold office supplies and desk accessories for your office space.
We have included some pen holders, desk organizers, laptop stand, phone stand, and other small office accessories [1] for you to consider.
Mei Yi Tiyan: Rose Gold Stainless Steel Pen Holder
Here is a simple and stylish pen holder in a rose gold design. It's a multi-functional holder as you can add a few flowers into it and turn it into a stunning flower pot.
It looks beautiful on the desk and holds everything from pens to brushes.
The holder is made of stainless steel.
It's available in three sizes, and you can use it for holding flowers, pens, brushes, or other supplies.
Laptop Stand for Work Desk
Lamps are important to provide the much-needed light to your workplace. Here is a rose gold stand or riser for laptop users.
The premium quality aluminum alloy stand gives sturdy support to your laptop and blends in the rose gold scheme of your home office interior.
It features rubber pads that mean the desk underneath remains scratch-free and also protects it from sliding.
Probably the best part of this laptop stand is that you can easily disassemble it and reassemble it into a compact storage stand to store paper files.
The stand provides an ergonomic position to your laptop. You can adjust its height to have the best viewing experience.
Its forward tilt design provides good ventilation to your laptop and keeps it cool.
Overall, it's a great accessory for laptops. The fact that you can convert it into a storage space makes it a multi-functional stand.
ETCBUYS (12 Pack): Diamond Rose Gold Ballpoint Pens
Any work desk is incomplete without pens, and here is a pack of diamond ballpoints in a rose gold design. These cute pens have a fun and stylish design.
Its quality is not less at all than its aesthetic appeal. It gives a comfortable grip, and you can write or take notes for hours.
Even the style, color, and grip are useless if it is not allowing you to write beautifully.
It gives smooth and attractive handwriting.
Overall, these pens are a stylish addition to your accessories and blend perfectly with a rose gold color scheme of your room.
Post-it: Pop-up Notes Dispenser Set
Every work area needs pop-up notes to capture ideas on paper. This rose gold notes dispenser is to match your other desk accessories.
This one will particularly fit in your overall rose gold design. It's practical and beautiful.
The specially designed dispenser holds 3×3 notes.
You can refill the notes, so the dispenser remains useful for a long time.
Rose gold base makes it a part of your interior.
Gutyble Rosegold: Desk Accessories Set
Here is another set of rose gold supplies for your home office. The package includes almost everything you need in an office.
It includes a stapler, stapler remover, binder clips, paper clips, push pins, and staple pins.
All clips, binder clips, and even staple pins come in a rose gold color that blends your interior and enhances its beauty.
Simple Designs: Shade Desk Lam
Whether you have a writing table or a computer desk in your room, a lamp looks beautiful and very stylish on it.
This one is a beautifully designed desk lamp with a copper hue. It uses one medium base bulb to enhance the light and provides a better work environment.
Its simple look and copper color give a blending effect of modern and antique.
You can place it on your work desk or any other shelf or corner and makes it a focal point of your interior.
Tobeoner: Cell Phone Stand Holder
Smartphones are an integral part of our lives. We can imagine staying apart from them at all as we need them around all time. Here is a phone holder or stand in rose gold for your cell phone.
The aluminum-made stand holder can be a great addition to your desk. it's thicker than normal to provide a stable base for your phone. It offers wide compatibility. You can place both iPhones or any standard size mobile phone on it.
Silicon coated base gives it a better grip and also prevents any scratches on your desk.
The perfect height enables you to have facetime with friends or to go live on Youtube conveniently.
Overall, it's a lightweight and practical option for mounting your phone.
BELLEZE: Two-Drawer Home Office Computer Desk
Are you looking for a gold office desk as well? Well, we have you covered. Here is a beautifully designed two-drawer home office desk that you can use in your office for a splash of style in your décor.
The work desk has a rose gold frame that combines with a white desktop that gives it a contemporary look.
The wooden surface has two drawers for storage. The surface is wide enough to accommodate all your office supplies and you don't need any separate storage area for your files. Everything looks beautiful in this white base, and the color, in contrast, is emphasized.
Overall, it's a sturdy option designed for a modern room.
The golden frame and drawer handles contrast with the white and gives it a premium look.
KIDMEN: Rose gold Desk Accessories Set
Here is a set of small accessories that all offices need.
It includes clips, paper clips, and push pins, all in rose gold color.
All these pins are rust-free and reusable. These little trinkets make your work desk stylish.
Westcott: Stainless Steel Rose Gold Scissors
When you are choosing everything rose gold, why not the scissor. Even if you are not in the fashion industry, every office or home needs a scissor sometime. Having one is essential, so why not have it in line with your other accessories.
This multi-tasking office is perfect for those who need crafting supplies. Its stainless blades are sharp and smooth.
A rose gold handle gives this scissor its unique appeal. The cast iron handles work well to provide you with a better grip while cutting.
Both left and right-handed people can use the comfortable design.
Interlocking: Stylish Rose Gold Desk Organizer Set
These are beautiful accessories in a rose gold design. It helps you sort your items, and its beautiful design adds to the beauty of your interior.
It's a six-piece set that has a solid steel construction. The sides and base are reinforced to give them more stability and strength.
The accessory set includes everything you need for storage like an accessory tray, two small accessory trays, a pen cup, and two paper trays.
The same design and rose gold color of all your office supplies give a stylish touch to your work space and make them stand out as decorative items.
MultiBey Round Paper Holder
It's a beautiful paper clip holder in rose gold. It looks beautiful and stylish on the table. Besides being very practical, it looks like a decorative piece on the desk.
The dispenser has a magnetic ring that attaches the paper clips. Rose gold Clips are easy to attach, access, and use.
The best part is that paper clips are of the same rose gold color.
Spacrea Letter Rose Gold Desk Organizer
Here is a desk organizer from Spacrea. The rose gold design looks aesthetically appealing.
It features a stackable design. The file organizer provides plenty of space for your files, books, and important documents.
It's a 4-tier design that provides plenty of personal storage space.
The desk organizer has mesh metal construction. Reinforced rims make it more durable.
With manual welding, quality and durability are ensured. In addition, you can accommodate plenty of desk accessories without hindering your use.
ESAEPRES Rose Gold File Holders
It's a multi-purpose file holder for any workplace. You can use it as a magazine holder as well.
The surface of this file holder is an electroplated shiny rose gold color. It looks stunning and blends into your overall interior.
The file holder features 9 slots for organizing all things from papers to files, magazines to newspapers.
Everything is stored on a side, and your work space looks clutter-free.
The iron art strip manufacturing is made of rust-resistant material. Besides being very practical, it adds to the beauty of your desk space.
Final Words
Rose gold office supplies like pens, clips, desk organizers and other small to big things can add a splash of glamour to your office space.
All of the desk accessories mentioned above are something that every office needs. you can even pick a wall calendar and USB cable in rose gold design to match other things in your room.
Check out more home office accessories.
These are not very expensive things and won't cost much. but these small details add to the beauty of your surroundings and you would need them anyway, so why not plan a rose gold scheme and collect them as pretty little trinkets so that everything synchronizes with each other and give your workspace a fashionable touch.